The new trend in small bag packaging
26 November 2018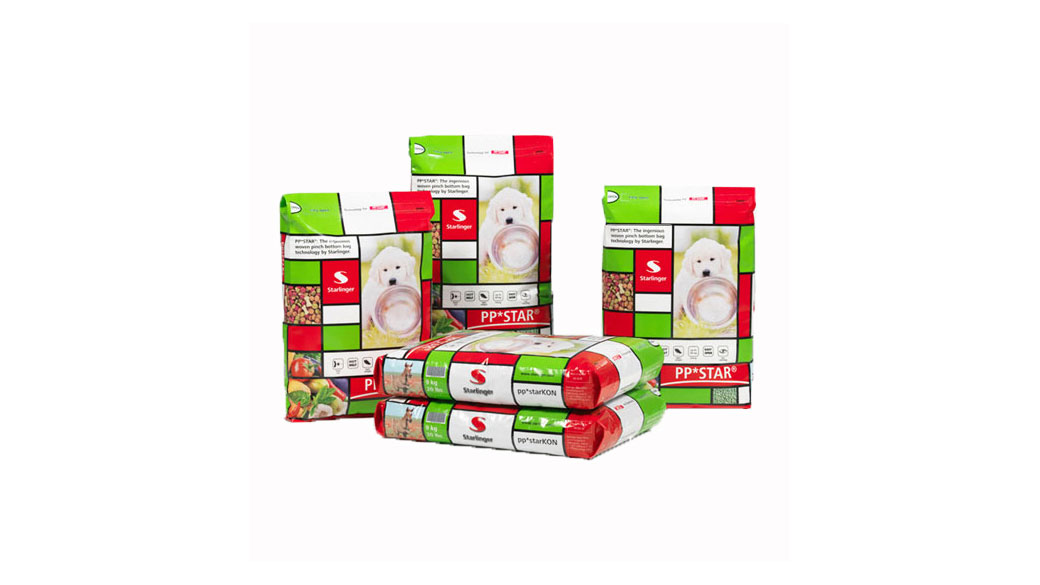 Heard about BOPP pinch bottom bags yet? The BOPP pinch bottom bag concept unites the best qualities of woven polypropylene tape fabric and printed BOPP film to create a cutting-edge packaging option for dry bulk goods. Perfect for packaging dry pet food or fertilizer, as well as other products such as seeds, flour, sugar, or rice. If you're looking for strong but lightweight packaging with allover print capability that's suitable for automatic filling systems and is easy to palletise, this is it.
Advantages of this new design
With all packaging, we're constantly striving to reduce raw material costs and environmental impact. The challenge then becomes maintaining the important properties such as strength, durability and appearance. Read on to find out how BOPP pinch bottom bags measure up.
Light but strong
Single layer BOPP pinch bottom bags are strong enough to carry high quantities of content, making multiple-layer packaging no longer a necessity. An average single-layer pinch bottom bag that holds 25 kg of content weighs only 118 g – a weight reduction of more than 55 % compared to a 4-ply paper sack of the same size.
Even stronger than steel!
Woven tape fabric has a high tensile strength. In fact, a piece of polypropylene tape is even stronger than a piece of construction steel of the same size. This is what makes the pinch bottom bag unique. A 15 kg sack of pet food can survive a drop from more than 6 metres because the woven tape fabric combined with the BOPP film provides it with extraordinary stability. And the use of glue ensures that the closure does not burst open even under severe strain.
Perfect shelf display
The use of BOPP film allows allover printing of the bag, including the bottom. The reverse printed BOPP film protects the print against scratching and abrasion during handling and ensures a long-lasting attractive look.
No leaking or humidity intake
The pinch closure is tighter than a sewn closure. There are no stitches where product can leak through. This also makes them more tamper-proof. The BOPP lamination provides a good humidity barrier. This means no polyethylene inner liner is required for sensitive goods.
Easy filling
Existing filling technology such as common open-mouth filling lines can easily be adapted to pinch bottom bags. For closing, modified regular pinch bag closing lines are perfectly suitable. The heat sealing of the pinch top in the course of the filling process is quick and clean and guarantees secure closure against external agents.
So if you're looking for retail ready packaging, that's eco-friendly, strong, light and eye-catching BOPP pinch bottom bags could be just the ticket.
Contact us if you'd like to find out more.