You have less than 4 seconds…
23 July 2021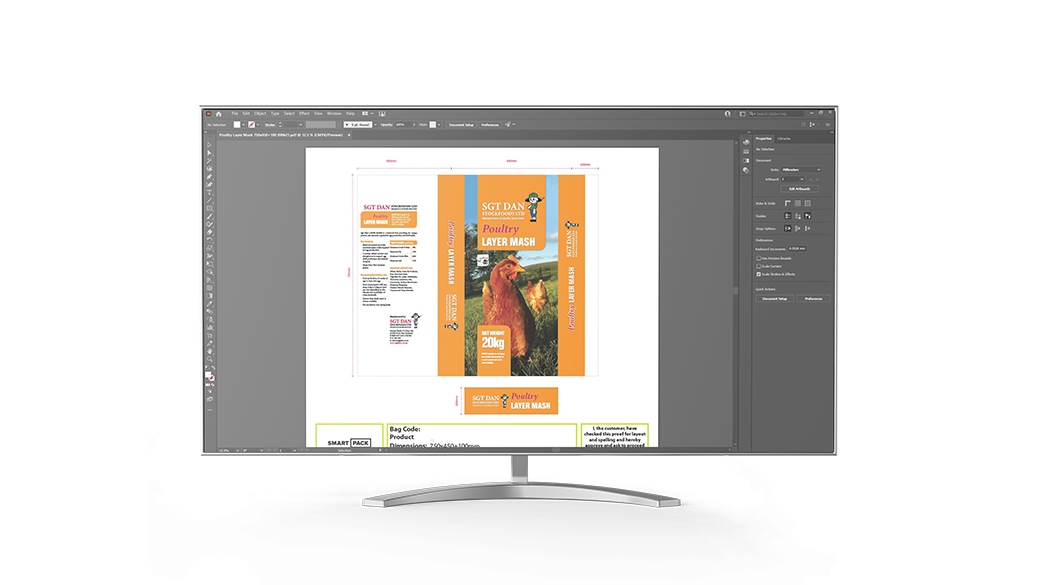 You have less than 4 seconds… that is the maximum time an average customer will dedicate to any product on the shelf.
Seem overwhelming? Not really, take a quick look at our few top tips to make your packaging design and graphics work for you.
Buying decisions are so heavily dependent on a package's power to influence purchasing behaviour, so it is crucial to maximize a packaging design's potential and optimize every aspect of it.
Here is how:
Attractiveness:  Simply put- first impressions last and customers are attracted to visuals and colours. You have one chance to stand out from the competition by showcasing your brand. Use it.
Silently sell your product: Build that relationship between your brand and the end user. Add in memory retention and you have a repeat sale with no extra cost. Branded packaging has the potential to help sell more product both at point of sale and when it is in use or stored in your customer's shed. A silent salesperson if you will.
Honesty & Uniqueness: What does your brand encompass and what values do you stand for, are you sharing this with your customers? Give them a glimpse into who you are and let your packaging tell your story.
Effectiveness: This is where functionality and fabrication come into play. Every product is unique and requires tailored packaging to ensure optimal handling whilst in transit for perfect shelf display. Initial attraction is one thing, but it is as important that packaging stays looking good and keeps your product protected every step of the way.
So where to now and where do we come in?
Here at Smart Pack, we have our own talented in-house design team. We have the capacity to quickly turn around quality packaging designs, including 3D renderings to ensure your visual is perfect before going to print. No stress, no fuss, our design team understand packaging construction, and know exactly what will work best for each of our product's offerings. Let us create the perfect product for you!
Contact us if you'd like to find out more.