Smart, secure packaging
that goes the distance.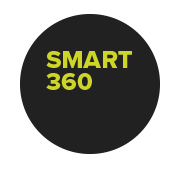 We'll look to add value at every point of your process
– from technical support to inventory management,
design to distribution. If there's a way to improve
your packaging quality and efficiencies, we'll find it.
APPROACH
If there is something in the marketplace that would improve a job or improve presentation, then Smart Pack will find it, this is what makes them better than others who are soldiering on with the same old same old.

Malcolm Knott

Industrial Sands - Operations Manager

Smart Pack has broken the mould of the packaging industry. It doesn't feel like they are even looking at the competition, they're just doing their own thing.

Sam Osborn

Sharpes Stockfeed
Experience and support
from start to finish – and further.
capabilities
Customer
Service

You have our full attention
at every step, including
full technical support.

Design and
production

Top quality in-house
design and printing.

Stock or
customised

Extensive stock on hand,
secure supply chains
and customised solutions.

Inventory
management
and distribution

We make it easy with tailored
inventory management and
speedy delivery.

R&D

Constantly researching
at every step, including new
ways to optimise packaging.